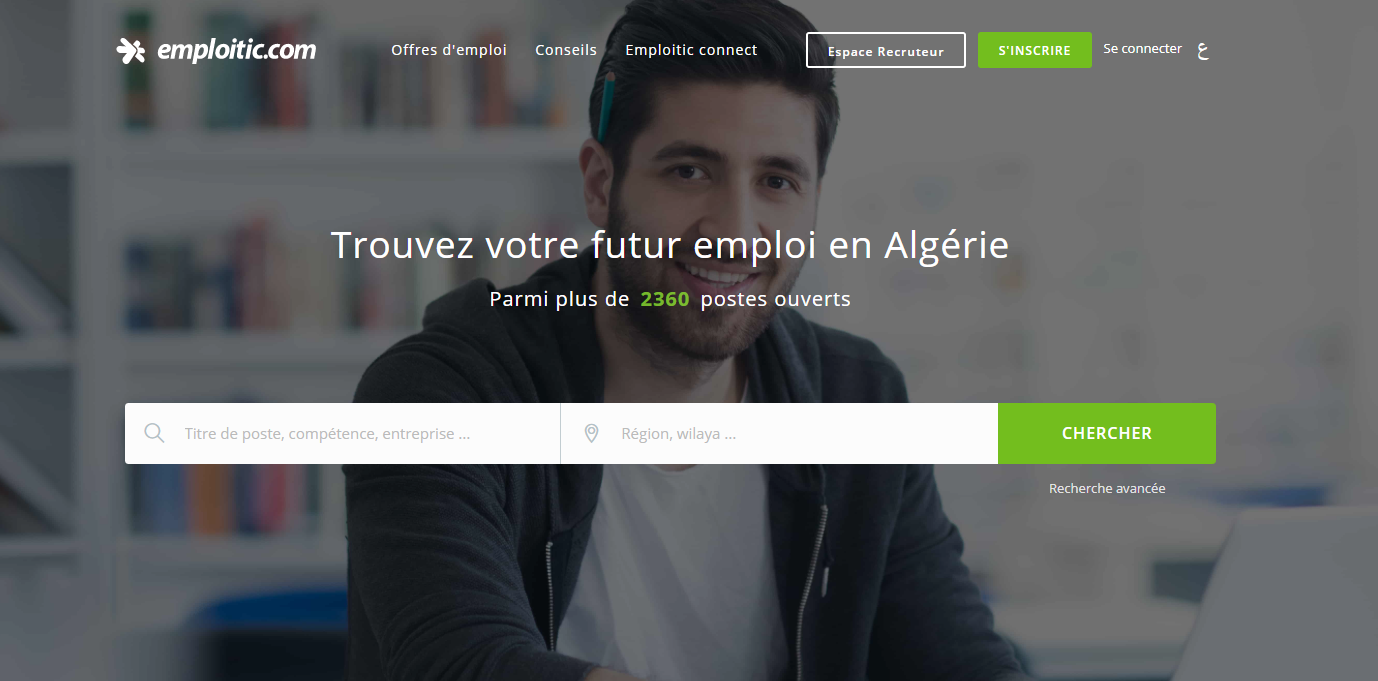 About
Emploitic.com is the No.1 job board in Algeria, making it the easiest and fastest way of reaching the best candidates in the country in an economical way.
Source talent from the biggest candidate database in Algeria with over 1 000,000 applicants, 70% of whom have high-level qualifications.
Efficient, innovative, economic: Emploitic.com simplifies and optimises the process of sourcing candidates in Algeria, offering effective solutions to your recruitment needs.
Emploitic.com invests in awareness and branding with large-scale communication campaigns and a regular presence at major employment and new technologies fairs.
Launched in April 2006, Emploitic.com is the leading recruitment site in Algeria with more than 10 000 clients and over 1 000,000 candidates. Their professional staff offers you a wide range of solutions, ensuring efficiency and guaranteed return on investment for your recruitment campaigns. You can post jobs, manage your applicants, promote your company and have their trained consultants to select the best candidates for you.
Emploitic.com: a well-earned reputation
Emploitic.com's leading position in the market is justified by its strong reputation among jobseekers and recruiters. As a state-accredited company, they provide you with simplified procedures and important reductions on your social security contributions.
Currently, more than 1 200,000 visitors are registered with the site each month, creating over 4 million pages impressions. Since its creation, more than 25,000 positions have been filled through Emploitic.com, which has made them the proven leader in the Algerian job market.
Statistics
0
Average number of applications per job listing
0
Total number of job listings
Product Offering
Testimonials
PEPSI
ABC PEPSI collaborates intensely with EMPLOITIC over 2 years. We would like to emphasize the professionalism, availability and reliability of the entire emploitic team.
We are very satisfied with the quality of your services, always responsive and available when needed.
Thank you for this excellent contribution you have made.
Sheraton
This is with a great pleasure and honor that we show and confirm you our satisfaction for your professionalism, since the beginning of our partnership.
Being part of the biggest hotel company in the world, we are always looking for specific profiles, the Emploitic team has been able to spread our needs with speed and efficiency. A very easy use of the platform and a rich database of CV profile.
A big congratulation to all the team Emploitic for the wonderful work that you made
ROYAL DANISH CONSULATE
Thank you very much for helping the Danish Ministry of Foreign Affairs with recruiting new employees for the Embassy in Algeria. Your help was highly appreciated and we ended up hiring two very good employees. Thank you for your assistance throughout the process.
All the best.
Société Générale
Emploitic is a long-time partner who has always met our expectations and our high standards, not only thanks to the quality of the services but also through innovative solutions. The availability of the Emploitic team at all times and the relationship of trust that has been established has ensured the success of our collaboration "