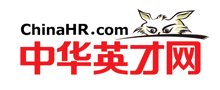 About
ChinaHR.com is the biggest recruitment site in the country covering 179 cites, including all of the largest 1st, 2nd, 3rd and 4th tier cities.
With 27 regional Chinese offices and 3000 staff offering you international management expertise, placing a job ad with ChinaHR.com gives you access to local knowledge of the job market, increasing the effectiveness of your campaign.
If return on investment is what you're after, ChinaHR.com also gives you access to a dedicated customer services team so you'll have all of the support you need during the recruitment process.
On May 8th, 2015, ChinaHR.com merged with Beijing 58 Information Technology Co. Ltd., and excellent resource complementarity brings ChinaHR more possibility.
With 18-year professional accumulation, ChinaHR has completed numerous successful overseas recruitment cases, covering many key industries like Automobile, Finance, Aviation, Manufacturing, Government, Education, IT and Pharmaceuticals.
More than just a website for job ads, ChinaHR.com is a modern technology platform with advanced search functions helping candidates to find your jobs quickly and easily, improving their visibility.
ChinaHR.com was founded in 1997 and was one of the first online recruitment websites in China. In February 2013, ChinaHR.com officially became a member of the global online recruitment network of Saongroup.com. These combined businesses integrate their strength and complement each other on brand, product, service and client database and have become the largest localized recruitment provider in China.
ChinaHR.com: Leading the Industry Through Innovation
ChinaHR.com provides integrated recruitment solutions to employers, including online recruitment services and customised offline recruitment solutions like campus recruitment, RPO, IB and headhunting. Leading the industry through persistent innovation, ChinaHR dedicates itself to helping you to find the best jobseekers for your roles.
Statistics
0
Total number of job listings
Product Offering