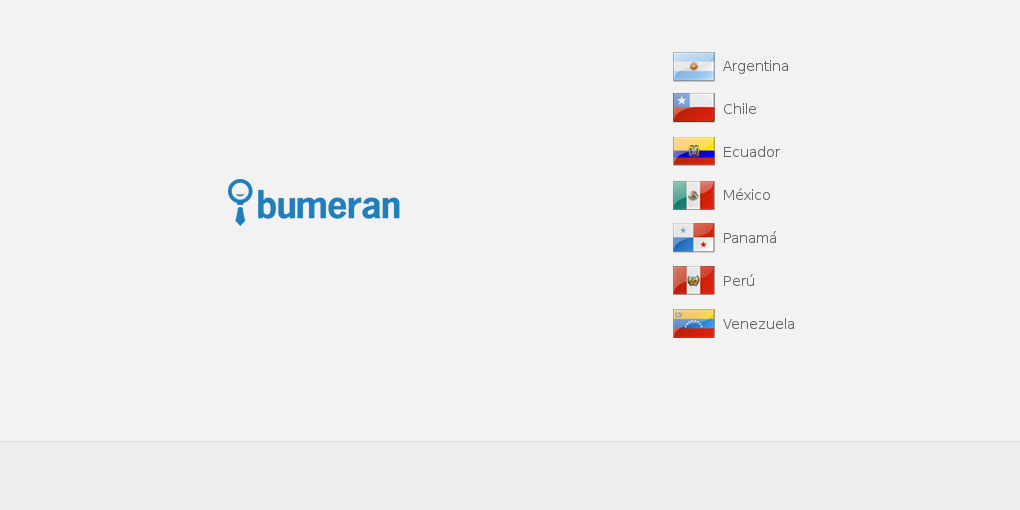 About
Post your jobs with the local experts: 10 years of experience in online recruitment make Bumeran the partner of choice for recruiters in the Latin American job market.
Bumeran's local sites represent the fastest-growing job portals in the region, ensuring great results for your recruitment campaigns.
Innovative solutions place Bumeran one step ahead and provide you with effective and efficient tools for your recruitment process.
A strong focus on customer service guarantees measure-made support to make posting your jobs and finding the right candidates as easy a process as possible.
Bumeran's mission is to be recognised by recruiters as the best digital media business for filling vacancies in Latin America. Bumeran offers innovative technology and efficient tools for recruiters interested in hiring in Argentina, Chile, Columbia, Ecuador, Peru and Venezuela. They also appeal to candidates looking to pursue their professional development both locally and internationally.
Bumeran: innovative recruitment solutions for you
Bumeran is the trusted choice in the six countries with more than 195,000 companies posting their job offers through their job site. For more than 10 years Bumeran has been the innovation role model for job posting sites in Latin America. Through developing technology and a strong focus on customer service, Bumeran gives you the chance to find talent in an easy and quick way and offers applicants thousands of options in order to find their perfect job.
Statistics
Product Offering