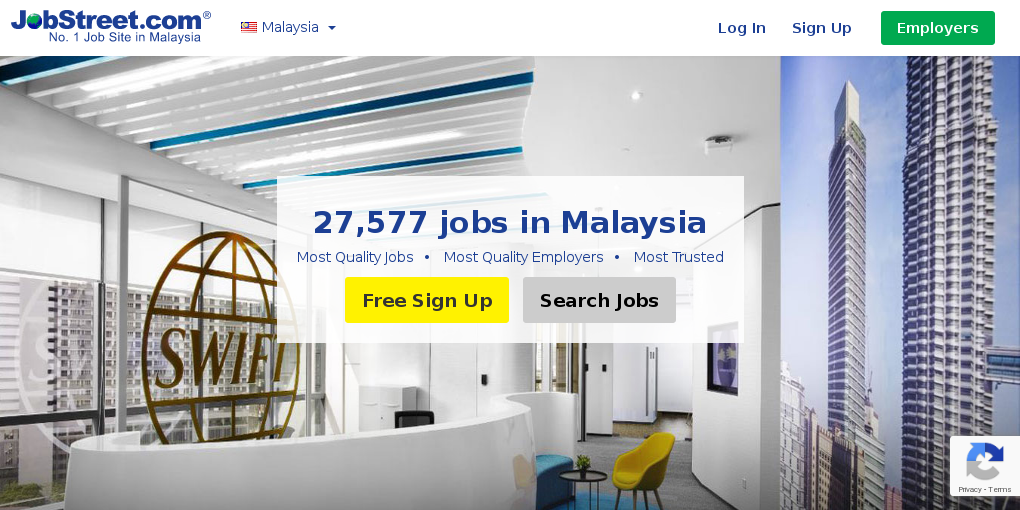 About
Recruit with the proven job board in Malaysia: Jobstreet Malaysia ranks No.1 in terms of traffic, and is the place to go to find the right candidates.
Trust the expert that local companies rely on: 95% of public listed companies count on Jobstreet Malaysia for filling their vacancies.
Recruitment made easier through excellent customer service: Jobstreet Malaysia ensures the success of your recruitment through Grade A service – serve fast, fill all jobs.
Since 1995, JobStreet has grown to become one of the leading internet recruitment websites in the Asia Pacific, revolutionising the way recruitment is done today. JobStreet.com offers a comprehensive suite of interactive recruitment services.
JobStreet Malaysia: the trusted choice
International and local Asian corporations recruit from JobStreet Malaysia's ever-increasing pool of top talent, managing their recruitment process through uniquely developed online software applications. By posting your jobs with JobStreet Malaysia, you too will benefit from local expertise and a dedication to great customer service.
Statistics
0
Total number of job listings
Product Offering
Testimonials
Chitra Devi – Senior Manager, Recruitment Group Human Resources, Sunway Berhad
Sunway Group has diversified needs in terms of personnel recruitment. We are extremely impressed and pleased with the work that JobStreet.com has carried out for us in this very important area over and over again, assisting us in obtaining the best talents for our organisation. The service rendered by JobStreet.com has always been first class – immediate and proactive.