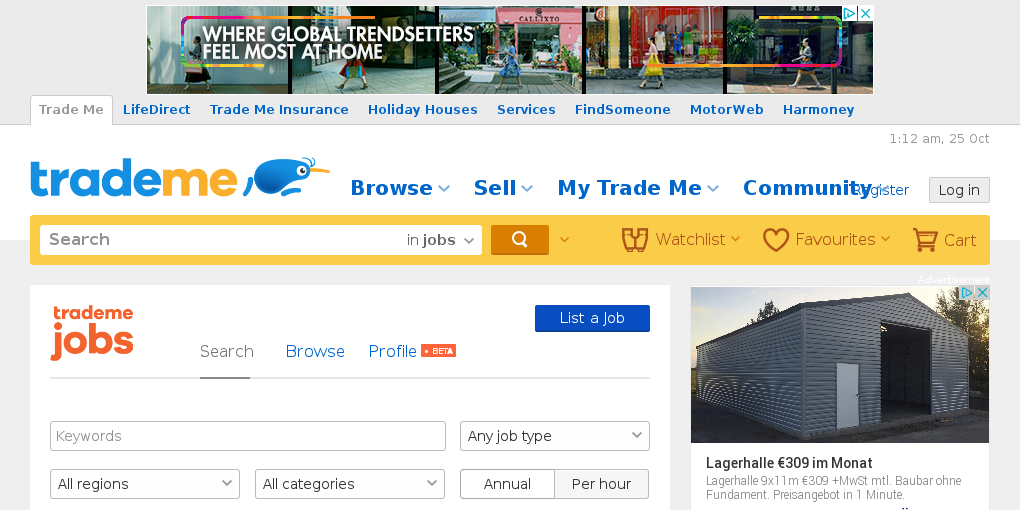 About
Trade Me is the leading online marketplace and classified advertising platform in New Zealand with offerings across Jobs, Real Estate and Motors. It has over 1.8 million active members every month. The core idea of Trade Me is simple: to connect people and businesses, and provide them with the information and tools they need to undertake a transaction. Trade Me Jobs offers a range of product solutions to meet advertising needs.
Trade Me Jobs is accessible to candidates via desktop and 4 apps across iOS and Android.
Trade Me was rated the 3rd most influential New Zealand brand.
Over 1 million passive job hunters are reached through the monthly Job Hunter newsletter.
1.64 million job alert emails are delivered every month to job hunters.
53,000 people are searching for a new job each day.
Statistics
0
Total number of job listings
Product Offering