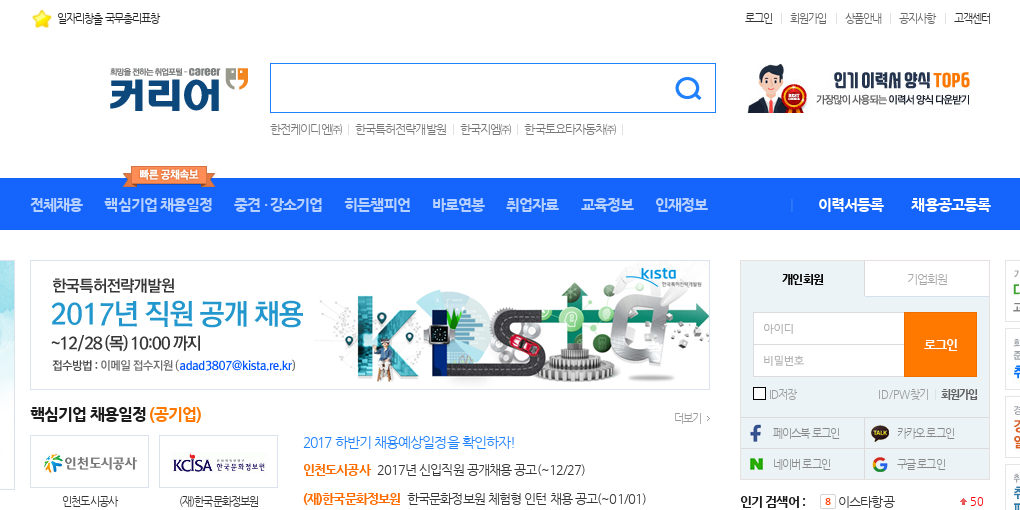 About
Increase your reach: Career.co.kr is ranked No.1 for unique visitors in South Korea (first quarter of 2012; Nielsen) and dedicated to further growth with domestic and foreign partnerships.
Recruiting with Career.co.kr means you have a motivated team of experts at hand, supporting you with great customer service.
Career.co.kr is successful thanks to its outstanding HR Branding and Recruiting Services that are available both on- and offline.
Advertise your vacancies to the most attractive candidates: 85% of Career.co.kr visitors are active jobseekers in their 20s-30s.
Reach talent actively searching for new challenges: 59% of all visitors to Career.co.kr have also uploaded their CV.
Employing 198 staff to ensure the success of your recruitment in South Korea, Career.co.kr is continuously launching new applications and services. In July 2012 the official Job instructor training course went live and since June candidates have benefitted from a 'Simplicity CV' service. Job fairs, the Social Recruit Micro Blog Service 'Joblink', a mobile version of the site as well as the Android App 'Smart Job' were only launched recently and are designed to provide you as a recruiter with the most innovative recruitment solutions.
Career.co.kr: dedicated to technological advancement
Career.co.kr's ongoing investment in new technology and tools has been rewarded a lot over the last couple of years. Career.co.kr has won the Korean Prestige Brand Award and in 2011 they received the Korean Web Award for Excellence in the job information field. The Ministry of Labour recognised Career.co.kr as Top Employment Service and at the Hankyung Marketing Awards the job board was awarded the Grand Prize.
Statistics
0
Total number of job listings
Product Offering