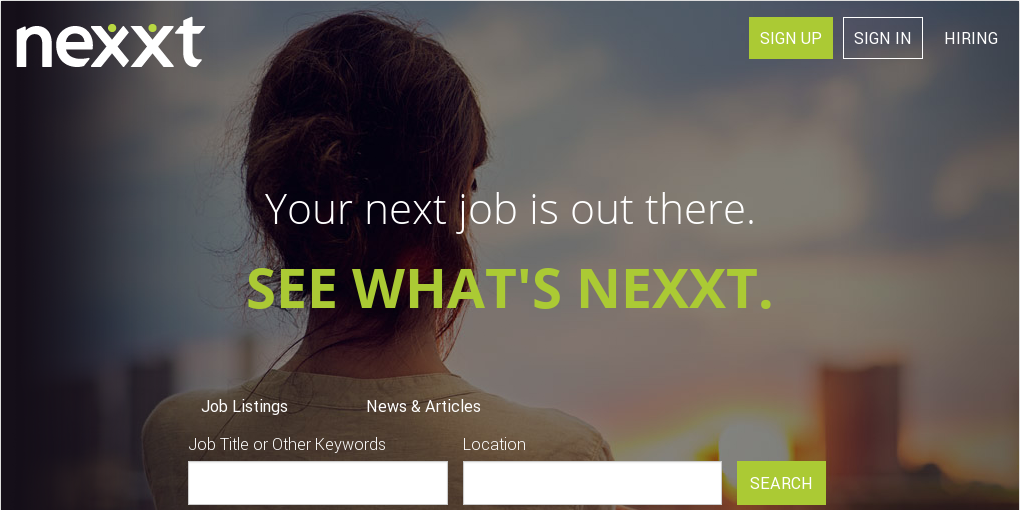 About
Nexxt offers targeted recruitment solutions to reach millions of active, selective and passive candidates throughout the US.
Every job posted with Nexxt is delivered to well-matched candidates across the Nexxt Talent Ecosystem of niche industry and local sites.
Nexxt job postings include auto refresh, apply URLs and exposure in career alert emails at no additional cost.
With over 22 million resumes available to search, filter and save, it's easy to uncover great-fitting talent from Nexxt's diverse candidate database.
Nexxt is a recruitment media company with the ability to reach millions of people through today's most effective digital marketing tactics.
By combining predictive technology with multi-channel marketing to a diversified talent network of nearly 60 million candidates on focused career sites, Nexxt allows recruiters and hiring managers to build custom recruitment marketing campaigns and efficiently fulfill their hiring needs.
Nexxt powers more than 50 niche career sites covering major industry verticals, top metro areas across the US and a suite of diversity-focused sites. Our niche ecosystem makes it possible to connect with talent on destinations that reflect who they are and what they're looking for, and in turn provide a more engaged and well-qualified talent pool.
Statistics
0
Total number of job listings
Product Offering
Testimonials
Dennis O'Brien, Sr. – Allstate Insurance Company
Our company was very impressed by the number of responses we received in only 3 days. We were hoping to get 20 responses that would generate 2 or 3 possible candidates. Instead we received almost 100 responses, resulting in 18 to 20 candidates to consider for the position.
Michele McCauley – Director of Human Resources, Apex Systems, Inc.
We worked with Nexxt to set up a Corporate Branding strategy on niche sites for all of our nationwide locations in September and had 5 hires directly attributable to Nexxt by the end of the year. I would recommend Nexxt as an effective and affordable resource to any company with positions to fill.
Krista Memmelaar – Director North America Recruitment, The Hertz Corporation
Nexxt's job slots have been instrumental in recruiting candidates for several divisions across our company, especially our management trainee program, high volume positions in airports and jobs in less populated regions across the country.